Sig P365 SAS For Sale
Sig P365 SAS was designed for the serious CCW user who truly understands the value of smoother draws, faster sight acquisition, and more effective engagements at realistic distances.  This pistol does just that by taking the concept of the SIG Anti Snag (SAS) treatment to a whole new level.
The P365 by SIG SAUER has quickly become one of America's most popular concealed carry handguns. This micro-compact pistol offers plenty of 9mm firepower in an easily concealed package.
Within the P365 lineup, the new P365 SAS is the most concealable model. SAS stands for SIG Anti-Snag. Anti-snag is actually something of an understatement. Not only are the takedown and slide-catch levers downsized so they fit flush with the slide, so is the rear sight.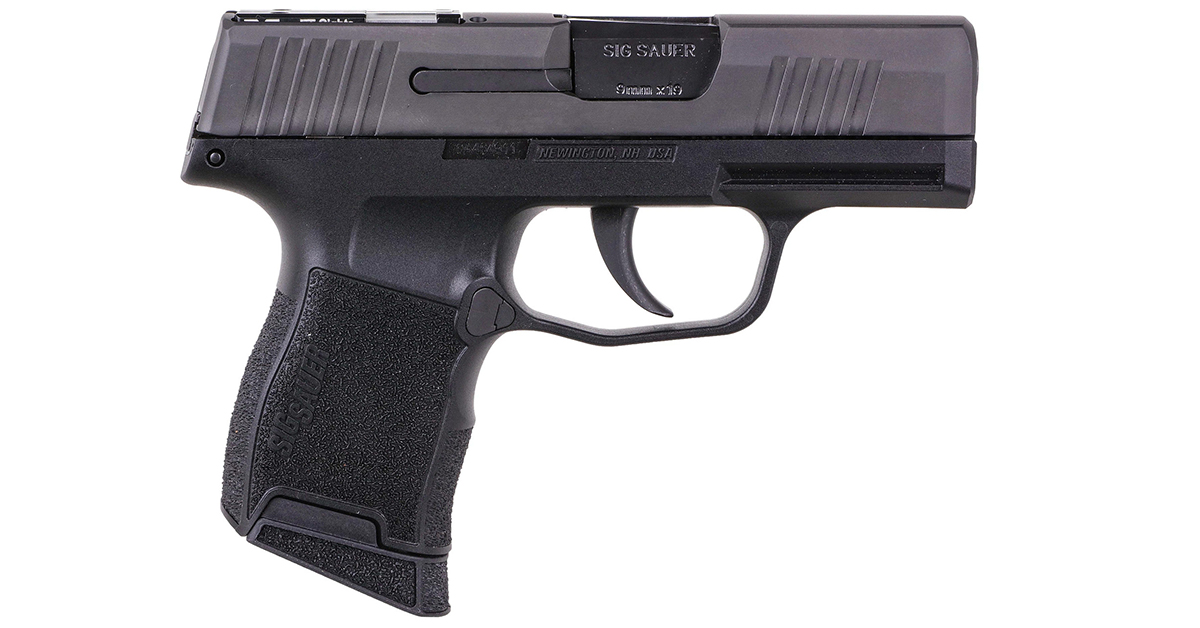 Sights catching on a pocket, shirt, or even a holster are a common issue with concealed carry handguns. SIG has solved that problem by eliminating the front sight altogether and positioning the rear sight so that it fits flush with the slide. The SAS design eliminates any protrusions that could snag or hang up the pistol during draw.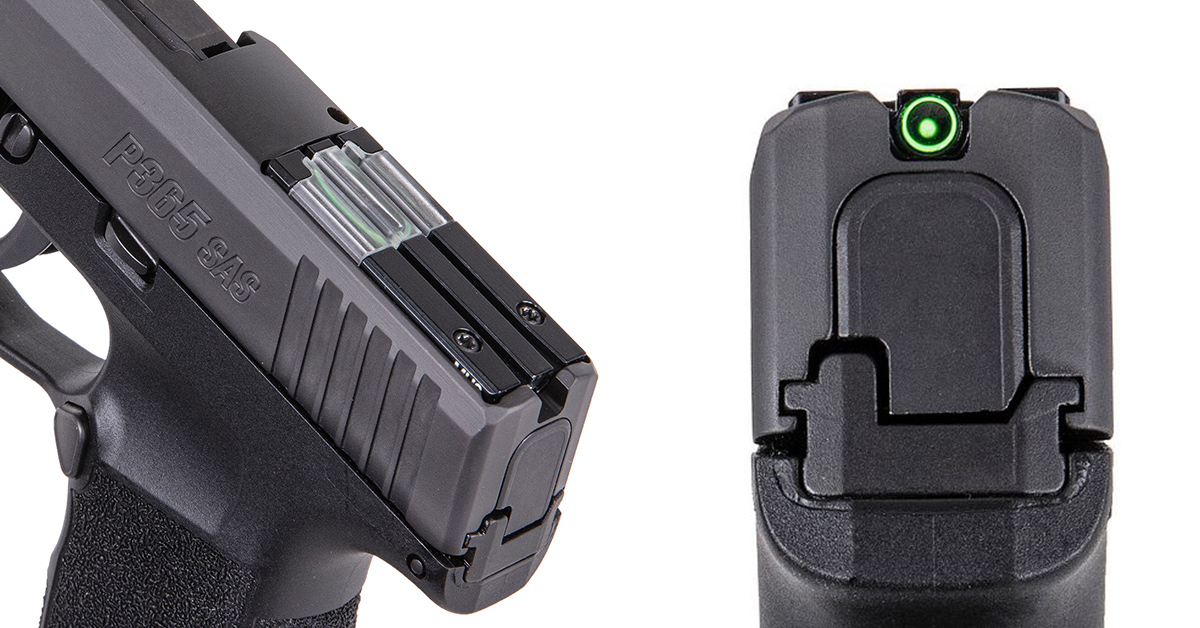 The P365 SAS is equipped with a FT Bullseye sight integrated into the rear of the slide. The FT Bullseye sight uses a combination of fiber-optic and tritium (FT) technology to provide illumination during both day- and night-time shooting conditions. To aim the pistol, simply center the green dot inside the larger green circle, place the dot on the target, and fire.
Since the sight sits on the same plane as the bore, the pistol shoots to point of aim. I found the P365 SAS to be one of the most accurate pistols I've ever shot at close-quarter concealed distances. If you've been searching for a micro-compact pistol that you can actually hit something with, this is the gun for you.
Another plus is the pistol's capacity. The P365 SAS ships with two 10-round magazines—one that seats flush with the frame and one with a pinky extension for a more comfortable grip. With an additional round in the chamber, that's a total of 11 rounds of 9mm goodness available in the event of an emergency.
SIG's modified double-stack magazine design makes this level of firepower possible in such a small pistol. If 10 rounds are not enough, though, SIG also offers both 12- and 15-round magazines as accessories for the P365, including the SAS model, giving this pocket-sized pistol full-sized pistol capacity.
Because 9mm ammo, like virtually all ammo, was in short supply at the time of testing, I was limited to using what I had on hand. These loads included Herter's Brass Case, Remington UMC, and Remington Military/Law training ammo—all 115-grain FMJ. I also ran a few rounds Hornady Critical Defense 115-grain FTX from my meager supply of defensive loads. There were zero problems with functioning, and despite not cleaning the pistol during testing, accuracy improved the more I shot it. All targets were set at around 10 yards.
I should point out that SIG offers its own brand of ammo created specifically for use in compact handguns. The line includes both jacketed hollow point defensive rounds and full metal jacket practice rounds. Not surprisingly, it was unavailable for testing due to shortages, but would be worth considering once things settle down and availability improves.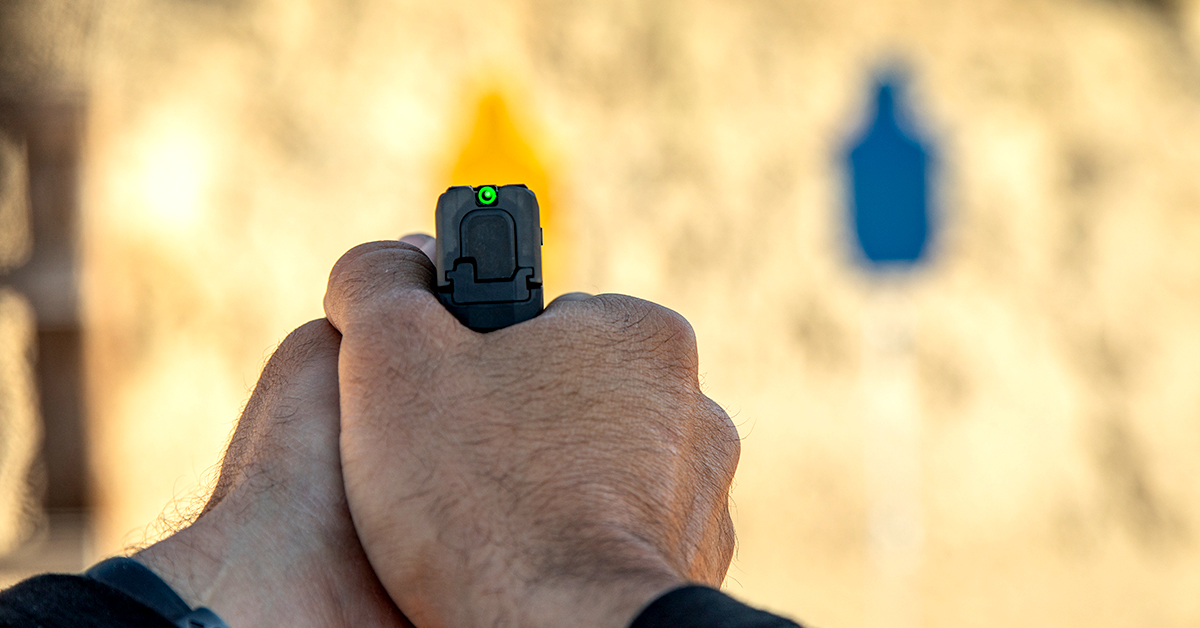 The SIG didn't really prefer one type or brand of ammo over the others and shot all of them equally well. The key to shooting accurately, I discovered with practice, was to steadily squeeze the trigger. Since the SAS model doesn't have an external safety mechanism, trigger pull was necessarily a bit stout, averaging 6 pounds, to prevent an accidental firing. While initially heavy, trigger pull breaks about midway. By evenly squeezing the trigger, the Bullseye FT sight stays on target. Manhandling the trigger will pull the pistol downward and off target. With practice, it becomes second nature, and if you do your part, the integrated, bore-level sight will put the bullet on its mark every time.
There are a couple downsides to the pistol's controls fitting flush with the frame to maintain that slim, anti-snag profile. The slide catch lever can't be used to release the slide. Instead, the slide must be pulled back slightly and then quickly released, or "sling-shotted," to close the slide. Also, a screwdriver or similar tool must be used to rotate the takedown lever for disassembly. I was pleasantly surprised to discover that a flat Carlson's universal shotgun choke tube wrench (of which I have several) works perfectly.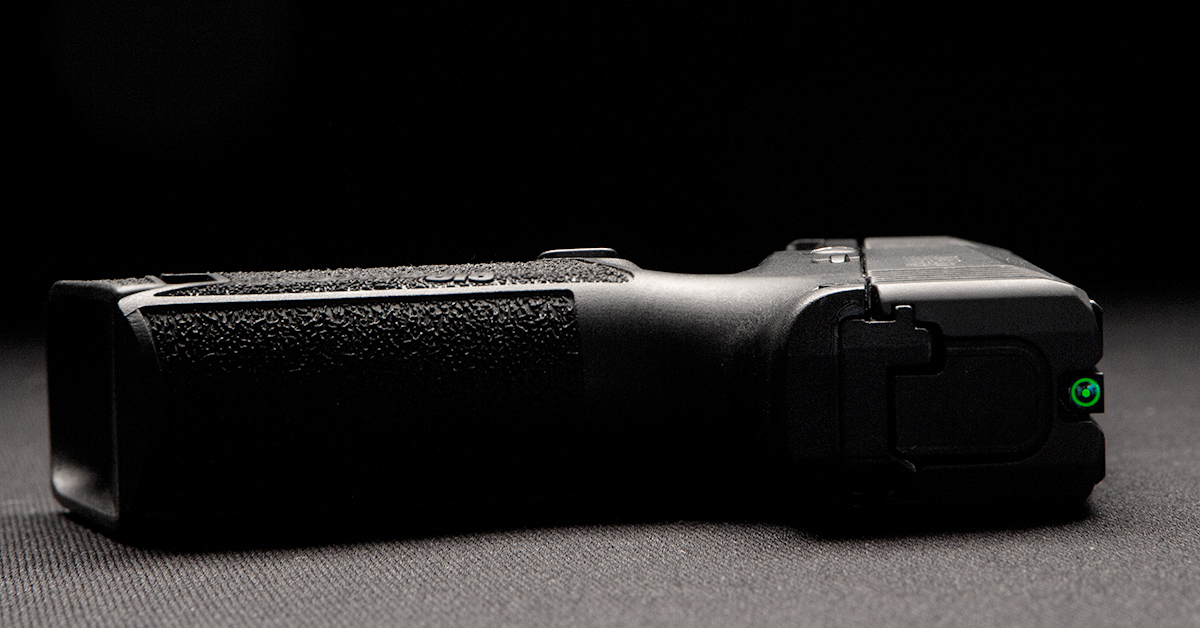 The P365 SAS comes with a hard case, lock, owner's manual, and SIG window decal. My one and only gripe with the gun was that a magazine speed loader wasn't included. The magazine springs were extremely stiff initially, which is to be expected, so I had to borrow a magazine loader from another of my pistols. If the pistol had come with a speed-loader, it would've been literally perfect, in my opinion.
It's no secret SIG SAUER makes high-quality handguns. The SIG P320 M17 was recently adopted by our military. The P365 SAS carries on that tradition of quality. This compact, accurate, and reliable little pistol is sure to be the solution to many concealed carry permit holders' needs.
SIG SAUER P365 SAS Specifications
Caliber: 9mm Luger
Capacity: 10+1 rounds
Action Type: Striker-fired Semi-auto
Sight: Flush FT Bullseye
Grip Type: Polymer
Frame Size: Micro-Compact
Frame Material: Stainless Steel
Slide Material: Stainless Steel
Slide Finish: Nitron
Barrel Material: Carbon Steel
Barrel Length: 3.1 in.
Overall Length: 5.8 in.
Overall Height: 4.1 in.
Overall Width: 1-in.
Weight: 17.8 oz.